Give your website a voice
Audiofy your website content to boost time on page and monetize a new medium
This text is read on the fly using Veedmo's Audio Player technology. With programmatic audio ads, you can integrate your brand into your audiences' everyday routines in a distraction-free environment. Convert your editorials to audio and stay with your users longer, even when they hit the gym or commute to work.
Sample audio from the text above
Offer audio experience from your content
Audio is one of the fastest-growing mediums in digital advertising. Its promising future is due to screen's limitations – you can't watch a video and drive a car or run in the park. By converting static articles into audio you're not only providing your users with new ways to consume your content, but you're also opening to a new revenue model.
Monetization: our tools allows you to programmatically insert audio ads to the audiofied articles
---
Why audio?
Converting your content to an audio version opens a few new possibilities. For your users to choose if they want to read, or prefer to hear while driving a car or using a smart speaker in the kitchen.
How to convert to audio?
You can convert your whole archive or just a part of it. Veedmo takes care of generating audio files by using lifelike speech synthesis technology utilizing machine learning and then presents it to your users.
Monetization
Audio programmatic monetization is rapidly growing. Connect your demand sources, or let us know if you don't have access to it. Ads can be played at the beginning of the audio, in the middle, or right after.
What languages do you support?
We support more than
40 languages
with natural-sounding voices. Some languages have an option to choose voice type (gender, or type) out of the few. Here're the details.
Podcasts monetization
Our solutions offer access to monetization scenarios and programmatic environments for podcasters. We leverage our tech to allow monetizing with programmatic ads simply.
Languages support
Some languages have multiple voicings available. Read more about SSML.
Arabic
Bengali
Czech
Danish
Dutch
English
Filipino
French
German
Greek
Gujarati
Hindi
Hungarian
Indonesian
Italian
Japanese
Kannada
Korean
Malay
Malayalam
Mandarin Chinese
Norwegian
Polish
Portuguese
Punjabi
Romanian
Russian
Slovak
Spanish
Swedish
Tamil
Turkish
Ukrainian
Vietnamese
---
SSML
You can send Speech Synthesis Markup Language (SSML) in your Text-to-Speech request to allow for more customization in your audio response.
SSML options
Provide details on pauses, audio formatting for acronyms, dates, times, abbreviations, or text that should be censored. See the Text-to-Speech SSML tutorial for more information and code samples.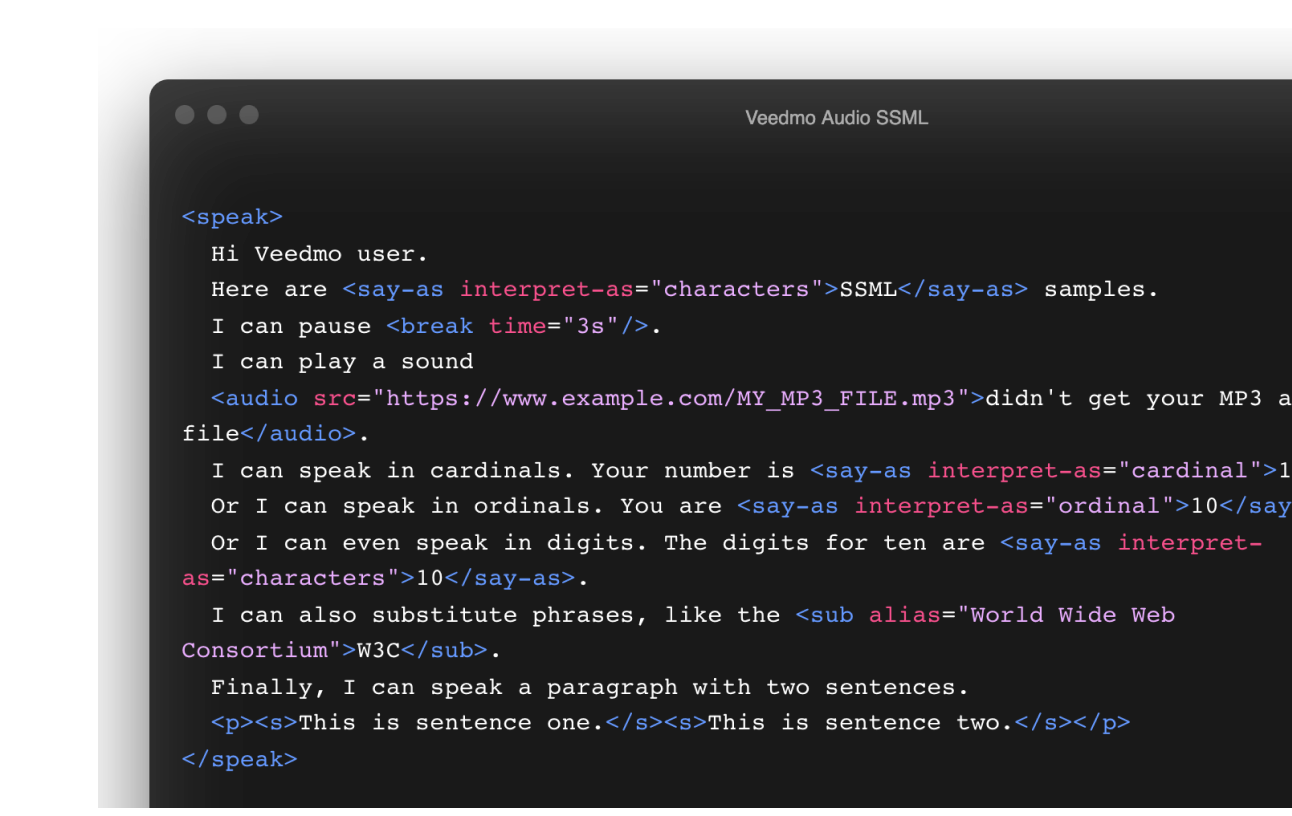 ---
Scalability
All the infrastructure of our products is designed to auto-scale so that it's able to accommodate the needs of both smaller and enterprise customers. The audio player along with the technology changing text to speech is available in less than 50ms for 95% of the world's Internet-connected population.
Data centers
In more than 250 cities spread across more than 100 countries.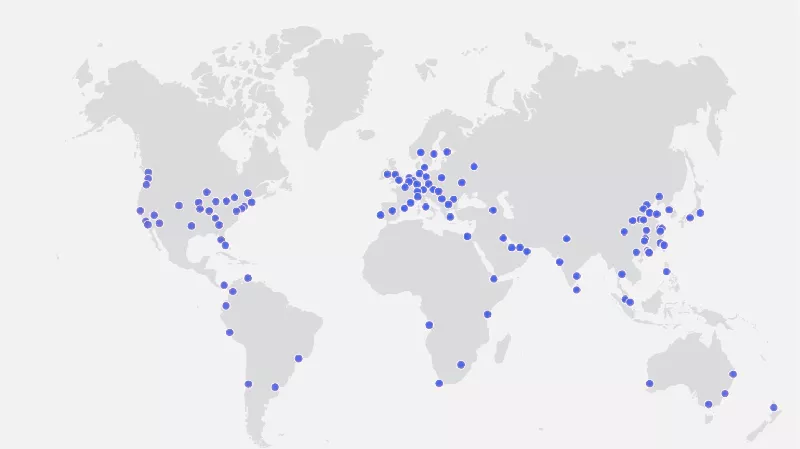 ---
Contact
We're available for websites with traffic higher than 250 000 pageviews per month.